Treasures from the Collection
Vernoy's Family Switch Battery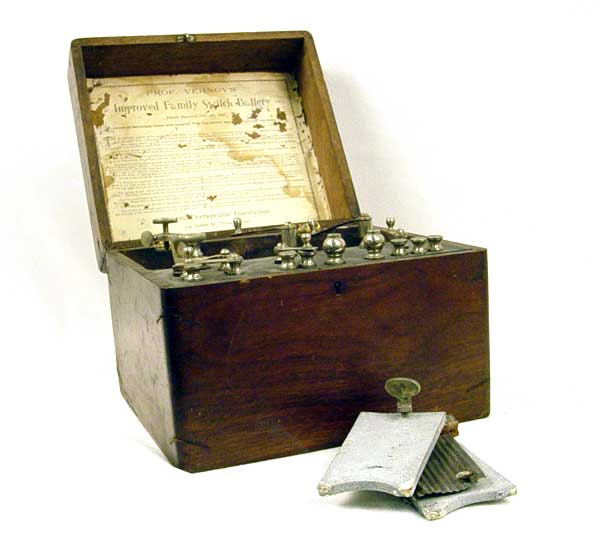 After studying at the Electro-Therapeutic Institute of Philadelphia, Professor Silas Vernoy moved to Toronto, and established his own medical institute in 1876.  At the institute, he used electricity to treat everything from acne to whooping cough.

Electrotherapy was a popular mode of treatment between 1840-1940 among both men and women.

A variety of devices made it affordable as both a self-help and physician-administered treatment.  Vernoy's Family Battery started at $25.

Like many others, Vernoy argued that disease was a result of an imbalance in the nervous system or the "neuro-vital fluid." Electricity could restore balance without resorting to drugs.

Over time, physicians saw electricity as less panacea for all diseases, but as an effective treatment for relief of chronic pain.

Click here for a link to the database.