Treasures from the Collection
Membrane Lung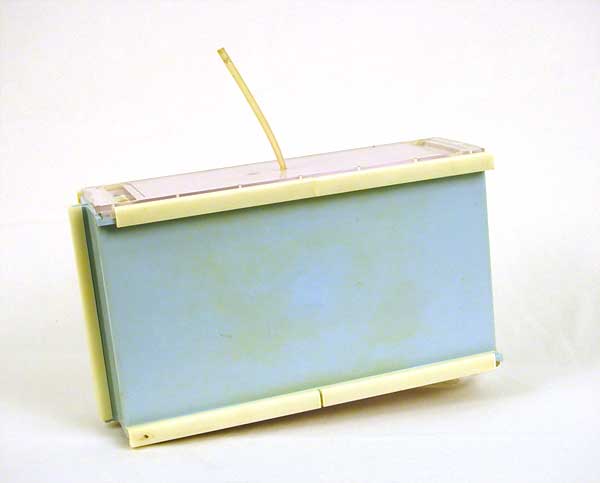 Raymond O. Heimbecker (b. 1922) achieved many "firsts" in heart surgery.  While at the University of Toronto, he assisted in the first human heart valve replacement in 1955.  After pioneering a hear-lung machine that kept patients alive during surgery, he used it in the first open-heart surgery in 1958.  In 1962 he made medical history again, using  a pig's heart in a valve transplant.

He joined University Hospital as Professor and Chief of Cardiovascular Surgery in 1974.  While at Western, he created this disposable membrane lung.  This unassuming looking device oxygenated a patient's blood during surgery or in post-operative care.

Tubes connected the pulmonary lung, bypassing the patient's lungs.  After being oxygenated, the  blood returned through tubes to the heart.  The first of its kind in Canada, this lung resulted in "bloodless" heart surgery.

In 1997, Heimbecker became an Officer of the Order of Canada.

Click here for a link to the database.