Treasures from the Collection
Dr. C.H. William's Lantern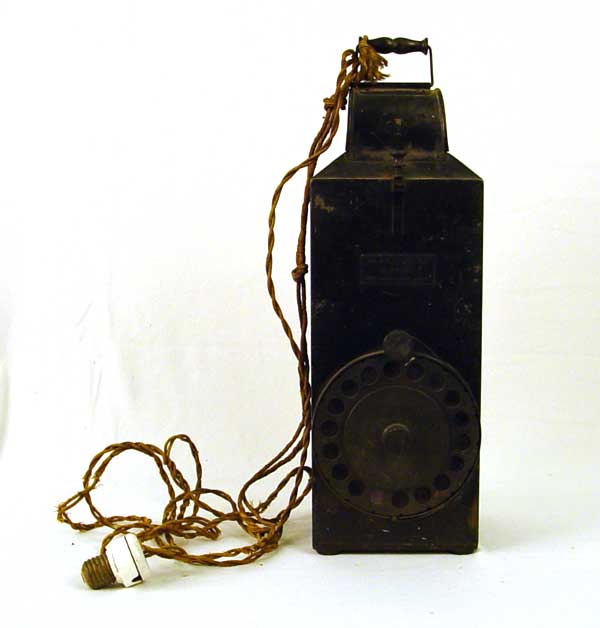 Railway companies used the Williams lantern to test engineers for colour blindness.  In the 19th century, a number of train crashes had been caused by engineers who could not distinguish the colour of railway signals.

Charles H Williams (1850-1918) was one of the first doctors to investigate colour blindness in the United States.

He graduated from Harvard with a Master's in optics in 1875. After practicing in Boston, he worked in the medical departments of railway companies, and it was this experience that led Williams to invent his testing device.

Backlit by candles, oil lamps, or an electric light. the different colored glass disks would be illuminated as the dials turned past an aperture in the lantern.  Railway employees were required to identify the colours as they changed.  The hole could be made smaller or larger to represent the size of railway signals at different distances.

Click here for a link to the database.