Treasures from the Collection
Amputation Kit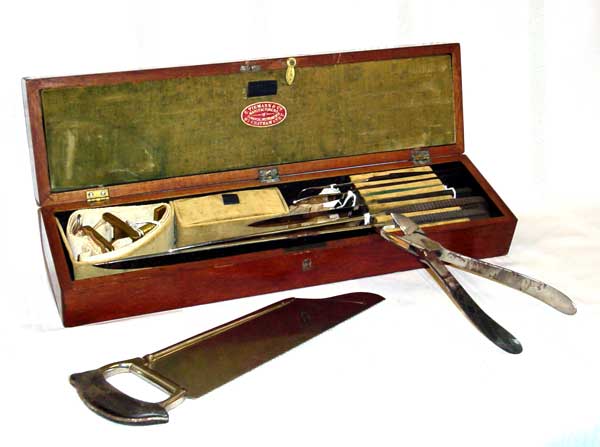 The American Civil War era amputation kit was portable and meant to be taken to the battlefield or hospital.  Similar kits also contained instruments for trepanning, or drilling holes into skull, often to relieve pressure caused by head wounds.

Note that the knife handles are made from cross-hatched ebony, a light wood with a good grip for ease in surgery, but a material that was difficult to sterilize.

The George Tiemann company, established in 1826 in New York, was considered one of the best instrument makers in North America.

Click here for a link to the database.